One of the MANY charms of St. John is its sense of humor. I see it everywhere, and this page shows you how it is manifested in its SIGNS. All these signs can be found on the Coral Bay side of the island, and with the exception of the 1st, all on public roads.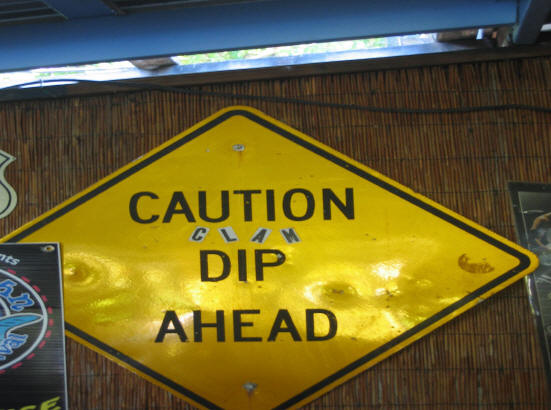 Caution CLAM DIP AHEAD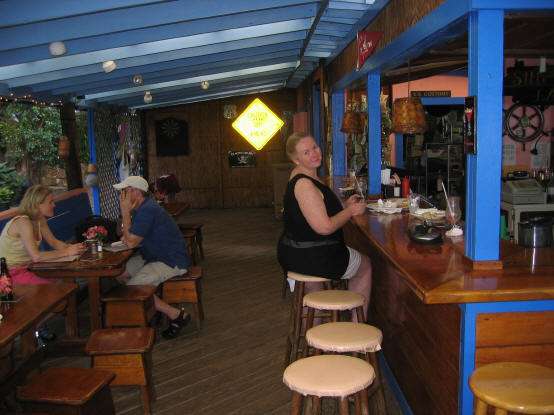 The CAUTION Clam DIP sign is at Shipwreck Landing Restaurant/Bar...the PERFECT stop after a hard snorkel at Salt Pond
!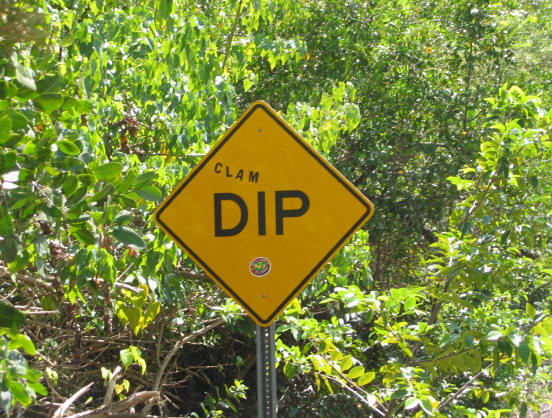 CLAM DIP indeed!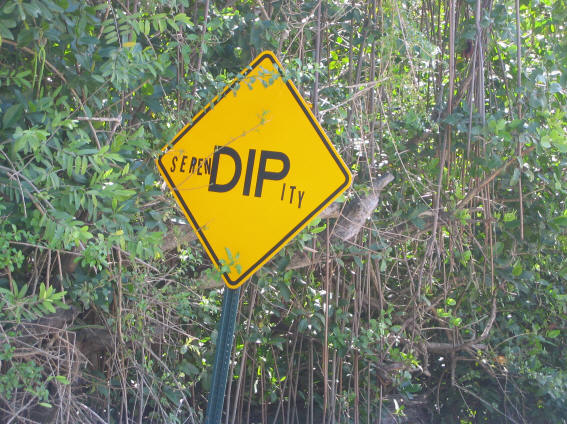 Serendity...that's what one gets on St. John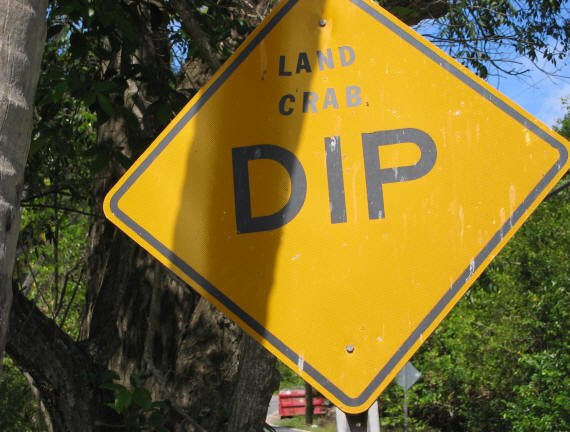 LAND CRAB DIP...I've never knowingly tried that kind!!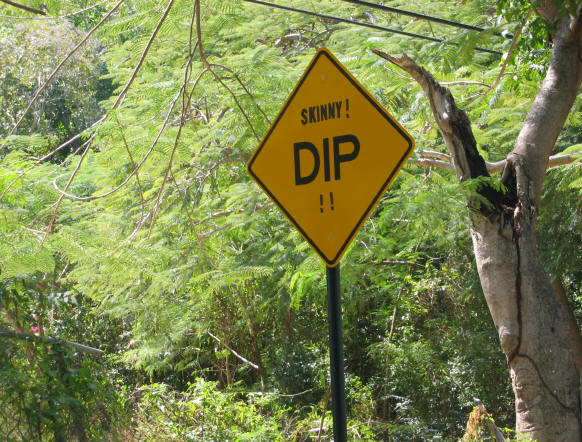 SKINNY DIP...Now THIS I've tried!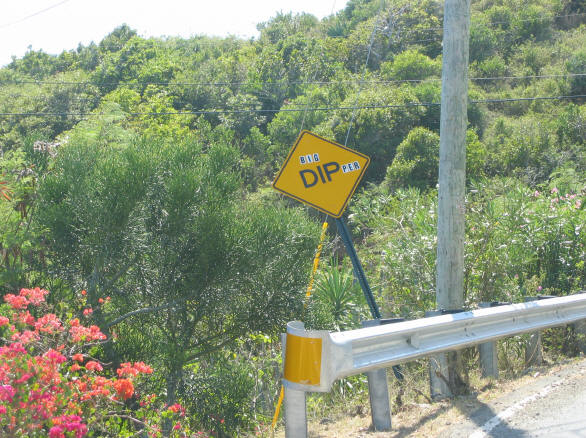 BIG DIPPER...maybe this belongs on my Astronomy St. John page?!?!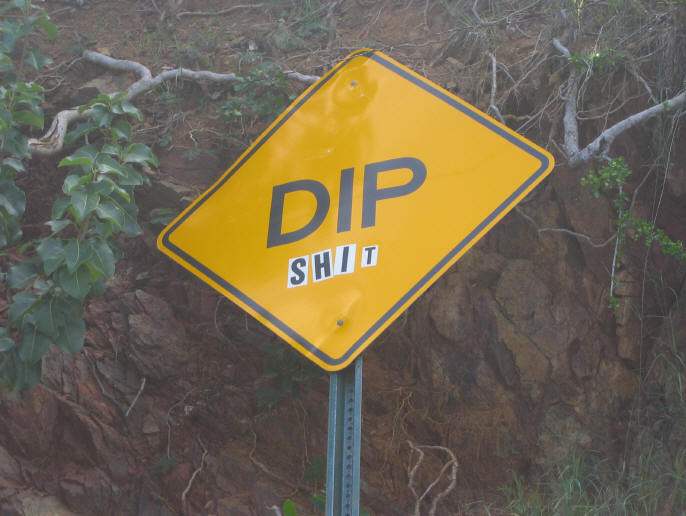 This latest one has been up for less than 1 year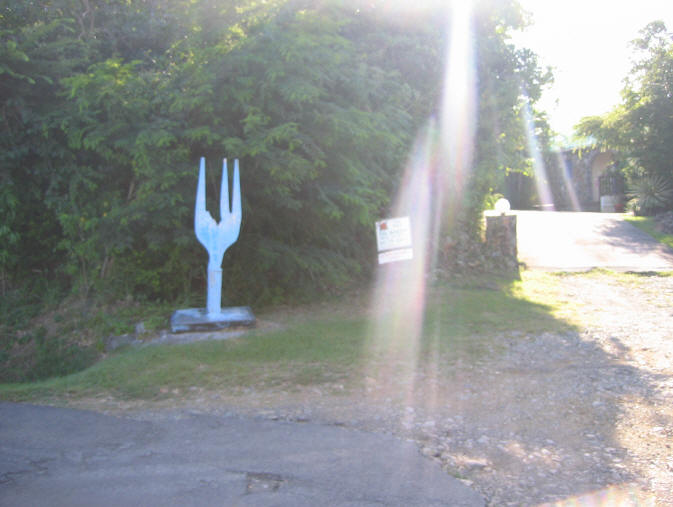 OK...so maybe it doesn't count as a sign, but "The Fork in the Road" is a long-time landmark on this island!
Peter Bealo copyright 2006 - 2010