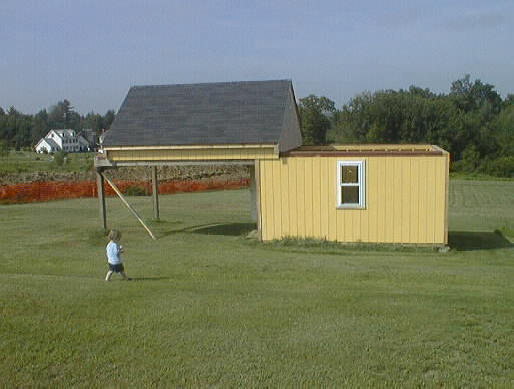 View of open observatory looking towards NE. Roof now easily pushes on/off with a push pole. Some sort of winch will likely be installed - but I've been saying THAT since 1998!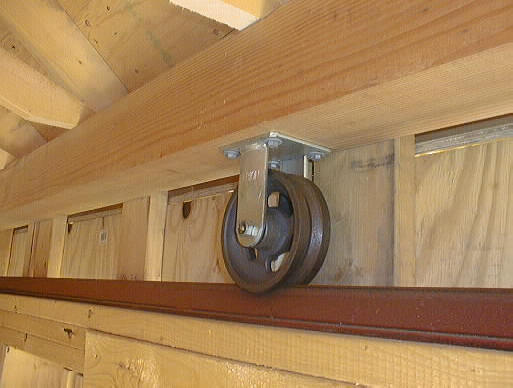 Each side of roof rolls on 3 V-grooved iron wheels. Wheels ride on angle iron tracks. Tracks are on 6X12" wooden beams. Posts holding end of beams are 6X6".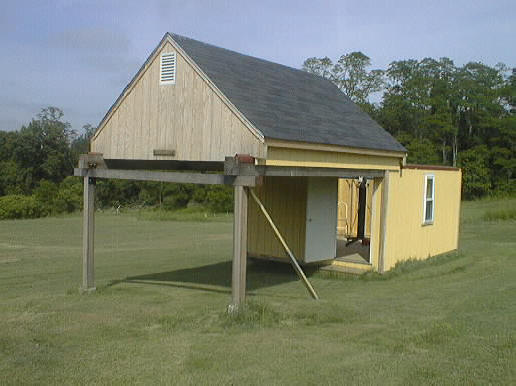 View of post and beam structure holding roof. Its not going anywhere! Beams are tied to posts with massive iron angle brackets.

By the way..you'll notice that I have Trade Marked (TM) all my instruments'. With the exception of "The Queen", my big scope, all my instruments are named after deceased professional and amateur astronomers & telescope makers and one educator whom I respect and whom I believe deserve to have instruments of science and education named after.