My Image Gallery
I am not much of an astro-imager...but I've taken a few photos worth sharing.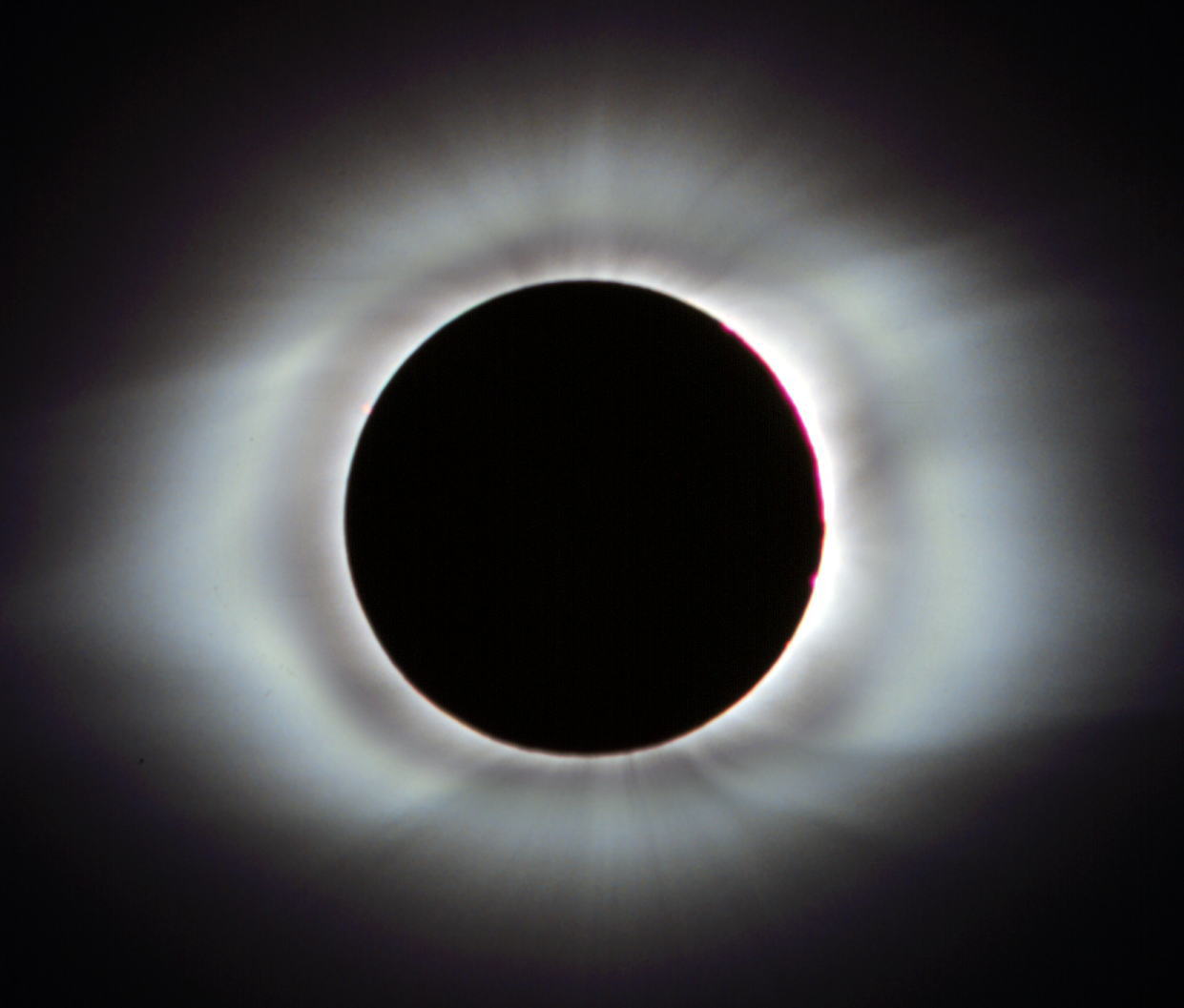 1998 Solar Eclipse 94 mm f7 refractor. Digital summation of 6 35 mm slides
by Sean Walker. Shot at Baby Beach in Aruba by Peter Bealo. Note, in the originals it is possible to detect lunar mare on the longest exposure. The moral of that story is: shoot with a high contrast "simple" optic to maximize dynamic range...camera lenses have too many elements to perform as well as an AP or Tak APO.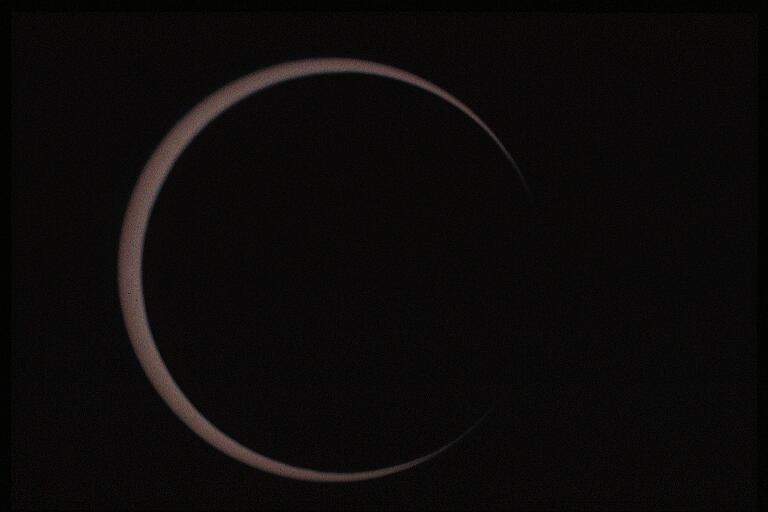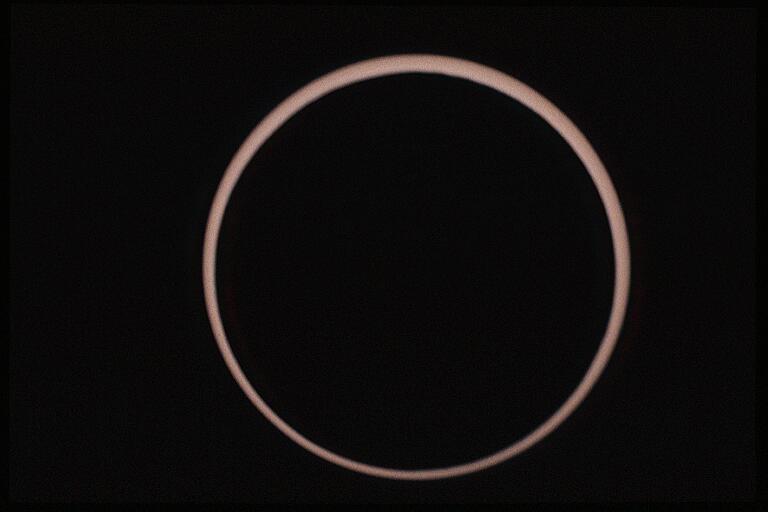 Two images from 1994 Annular Eclipse. Images taken in Falmouth ME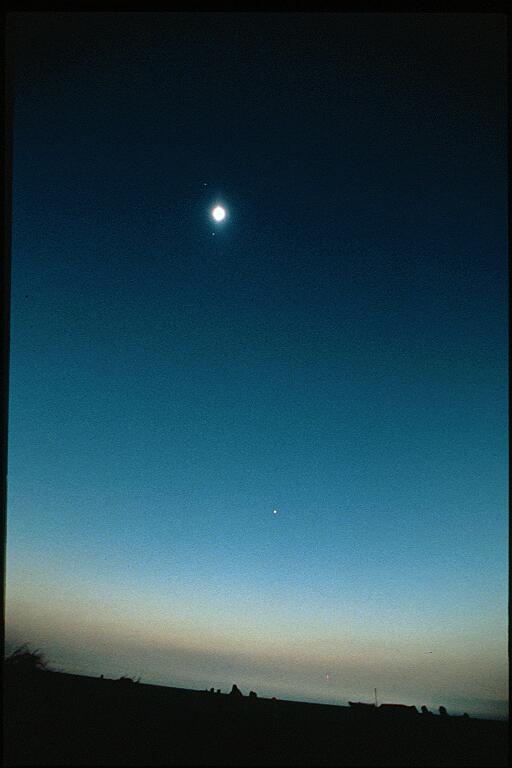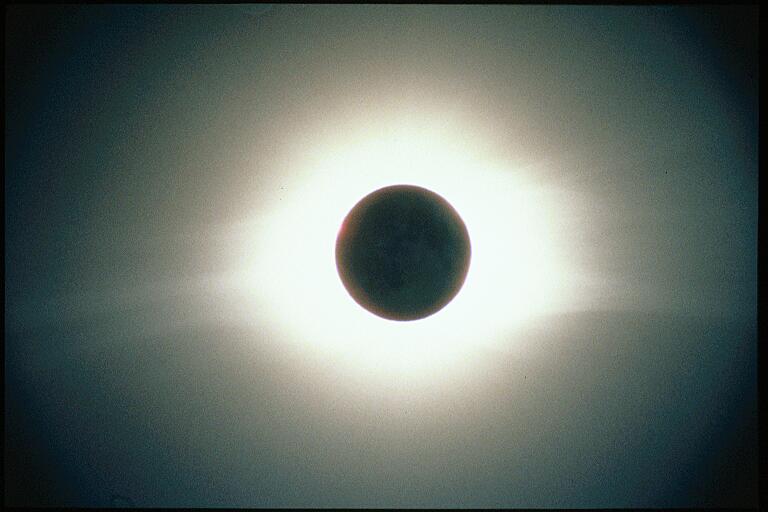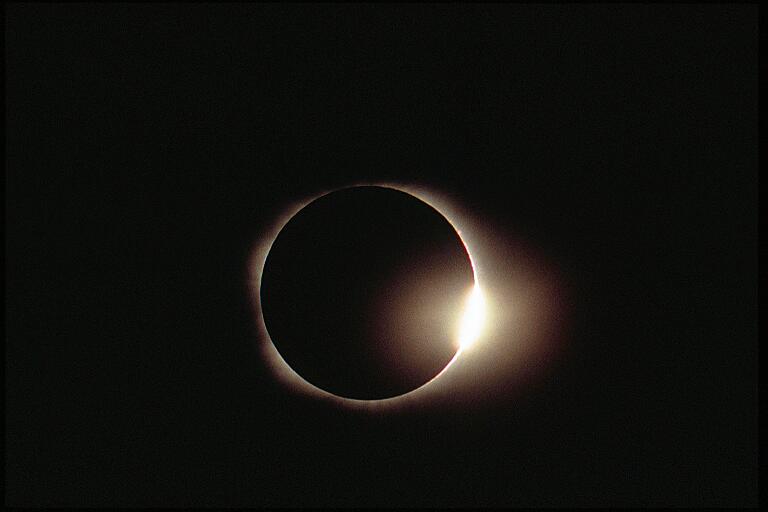 Three additional images of 1998 Solar Eclipse from Baby Beach, Aruba. Middle images shows details on lunar surface.
Item

Galaxy M 66 in Leo First image with ST-6 on 6" f9 refractor
Exposure 45 sec., full moon in sky. Darkframed and flatfielded only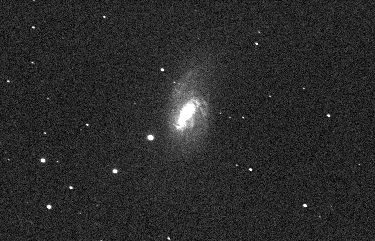 Item

Galaxy M65 in Leo. First night using ST-6 on 6" f9 refractor. Full moon in sky. 30 sec exposure. Only dark fielded and flatfielded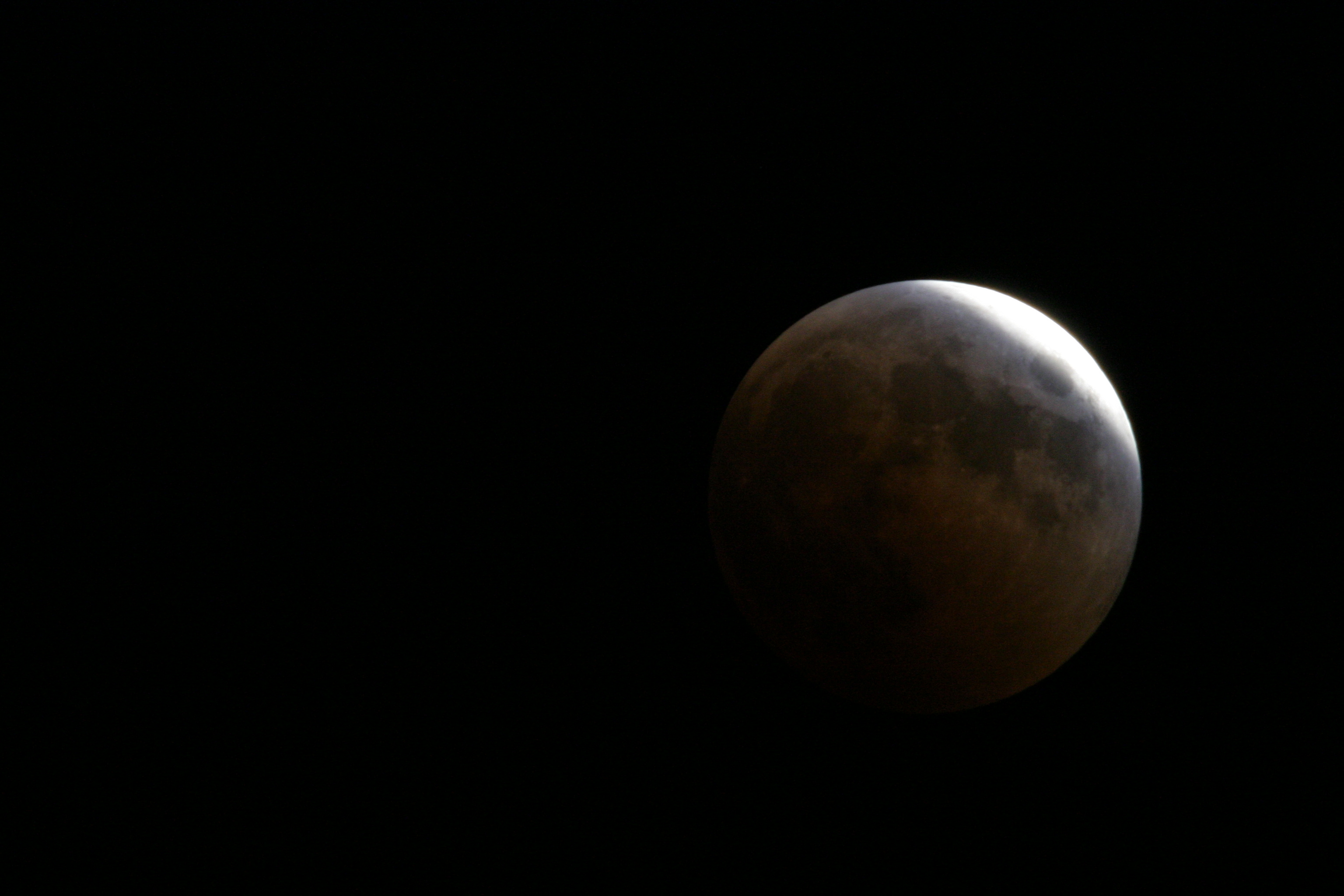 Oct. 27 2004 Total Lunar Eclipse Canon 10D with Vivitar 800mm "Solid Cat" f11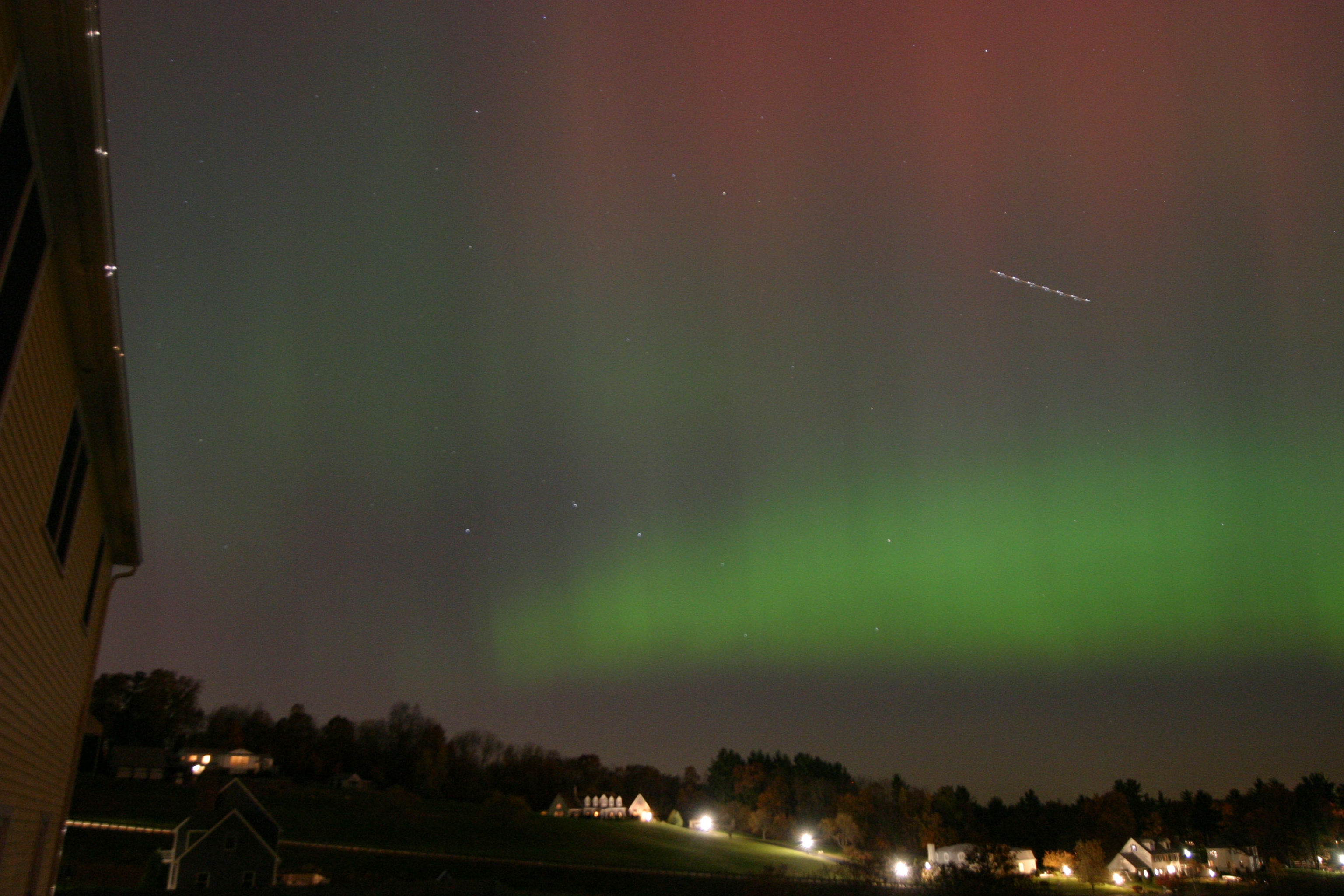 Nov 2004 Aurora as seen from Sweet Hill Observatory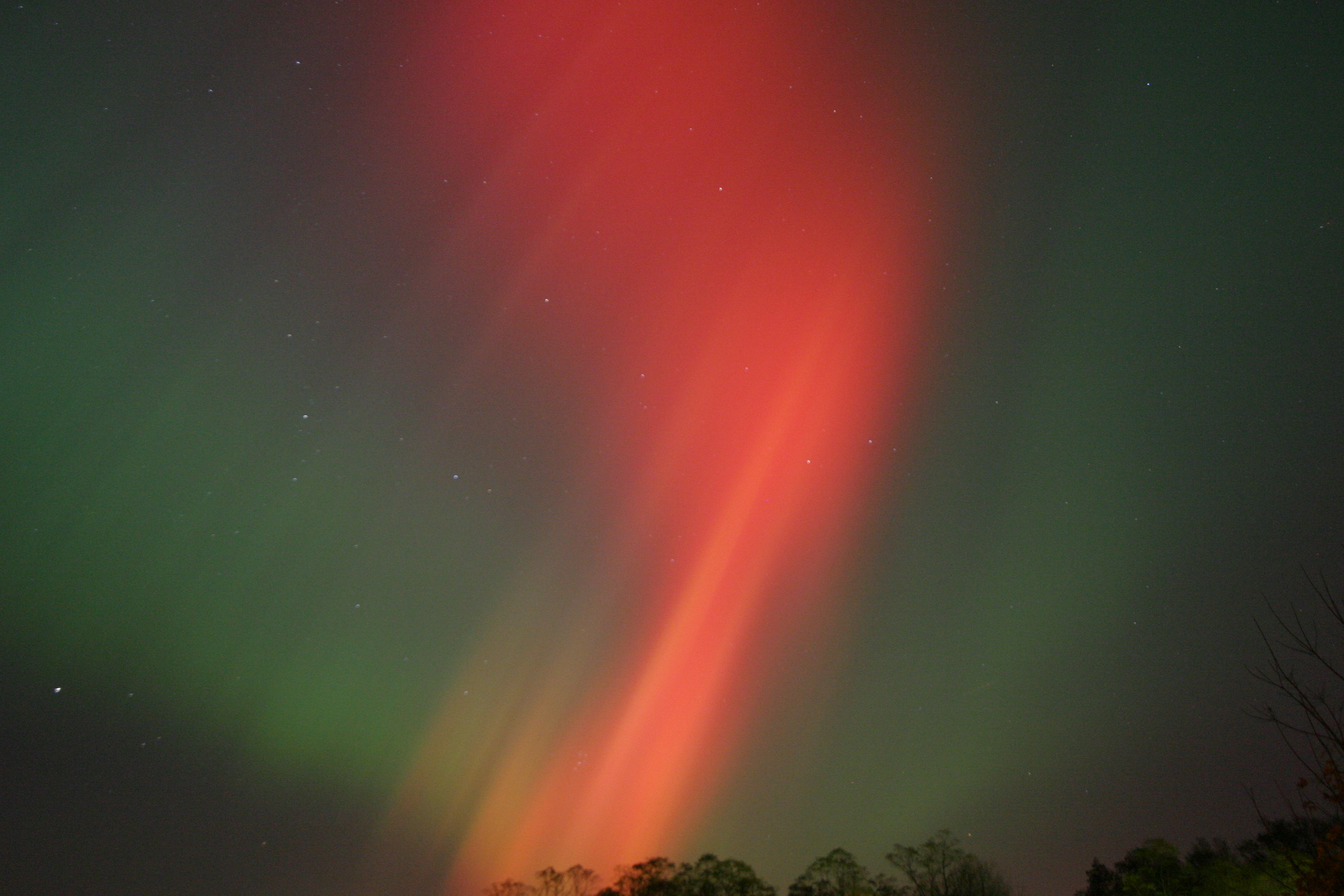 Nov 2004 Aurora as seen from Sweet Hill Observatory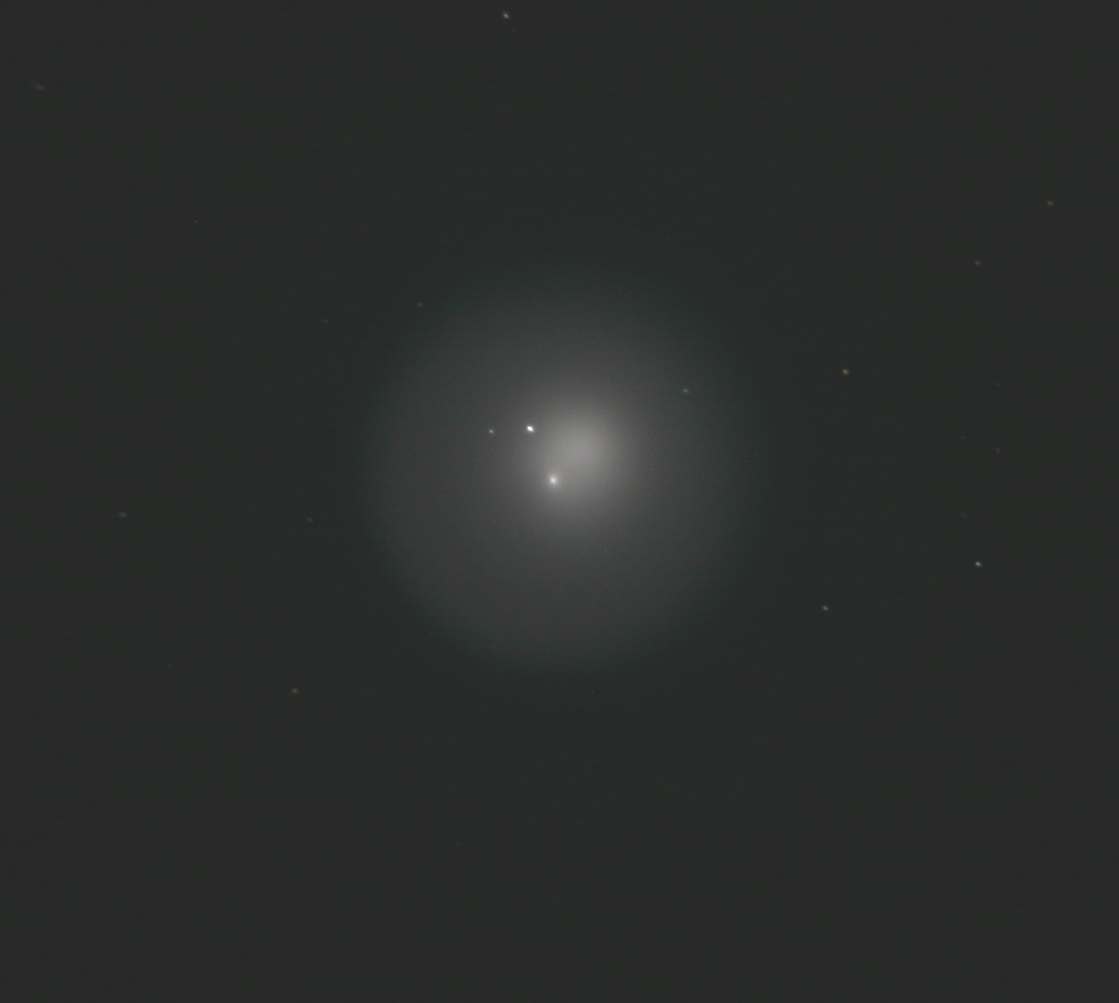 Comet Holmes taken Oct 28, 2007 10PM EDT
AP 6" f9 eyepiece projection, Canon Digital Rebel ISO 100 30 sec.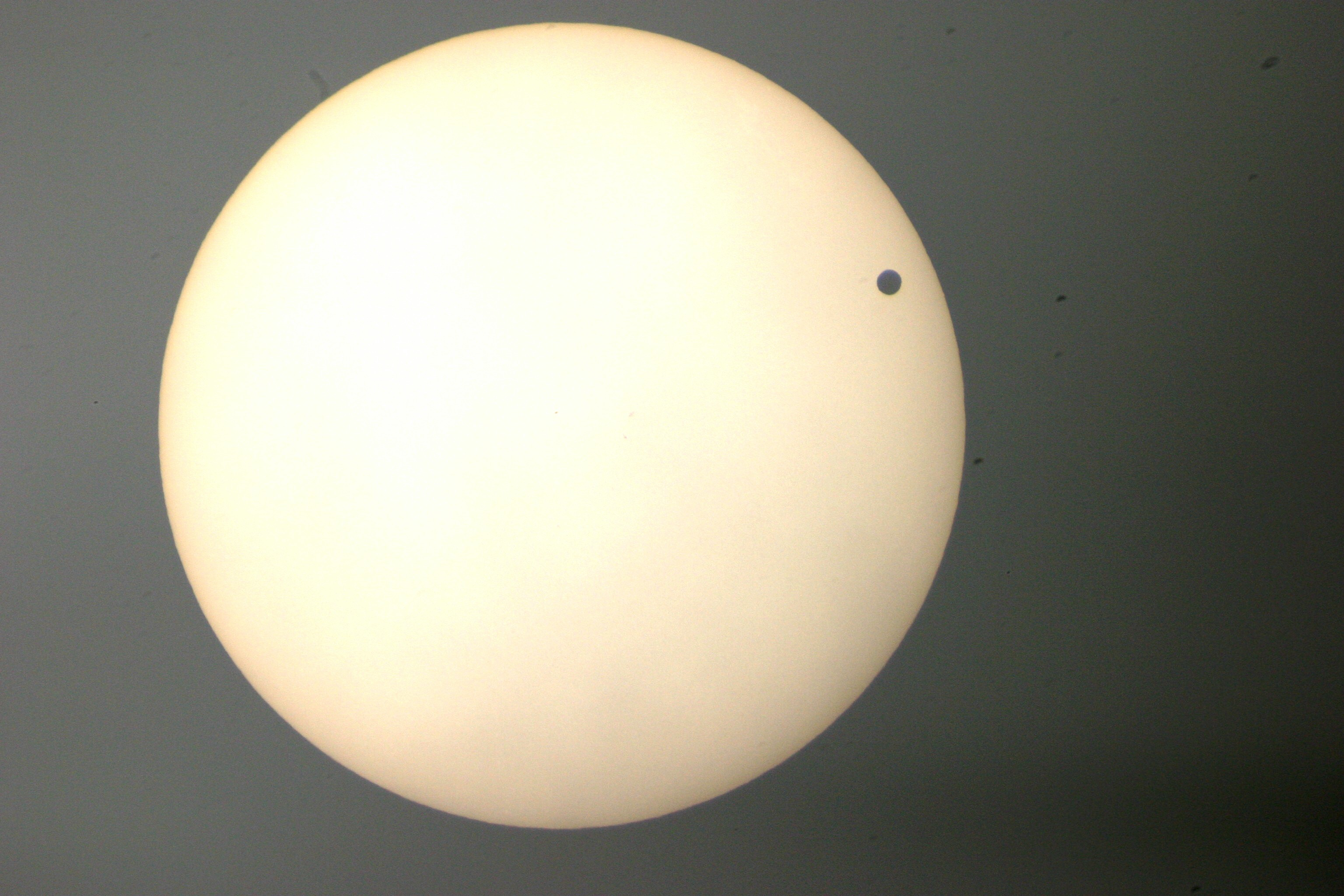 Venus Transit June 2004
Two images from Feb 20, 2008 Total Lunar Eclipse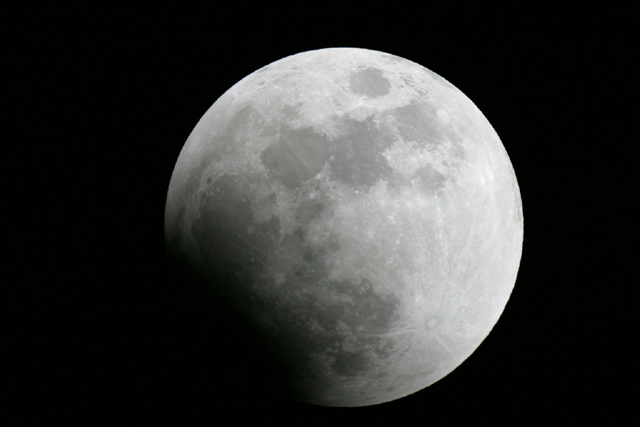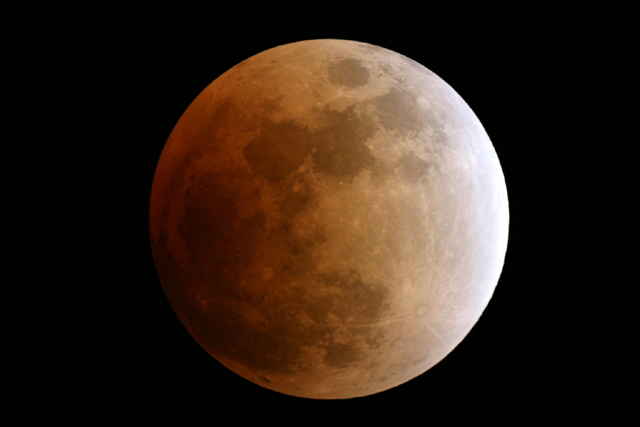 Both images shot with Canon 10D mounted on AP 6" f9 Starfire on AP MachOne GTO mount
imaged from Sweet Hill Observatory, Plaistow NH
FINAL Titan IV launch - April 29, 2005

The ATMs of Boston discussion list alerted us to the upcoming evening Titan IV launch up the seacoast.
The family went out at 8:55PM and we saw a GREAT launch! The second stage burned and fell away (we think) from the final stage.
Both showed tremendous gas plumes. They both went right by Jupiter in the South East.

The following are a few iamges I took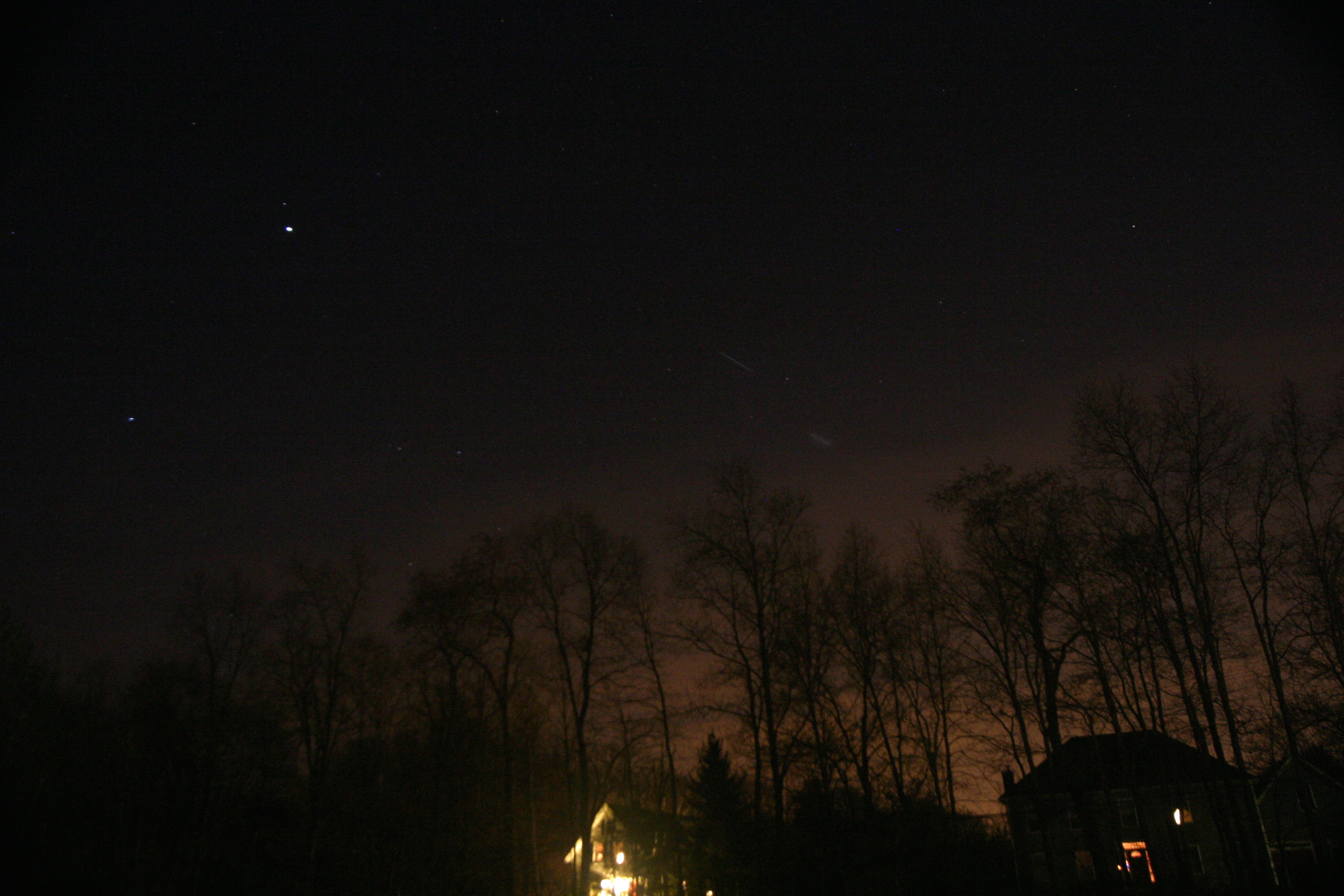 This image shows both rocket parts rising from the trees to the south of our house. Canon 10D, ISO 800, Sigma 15-30mm lens set at 15mm, 6 sec @ f4.5 (all images use the same settings)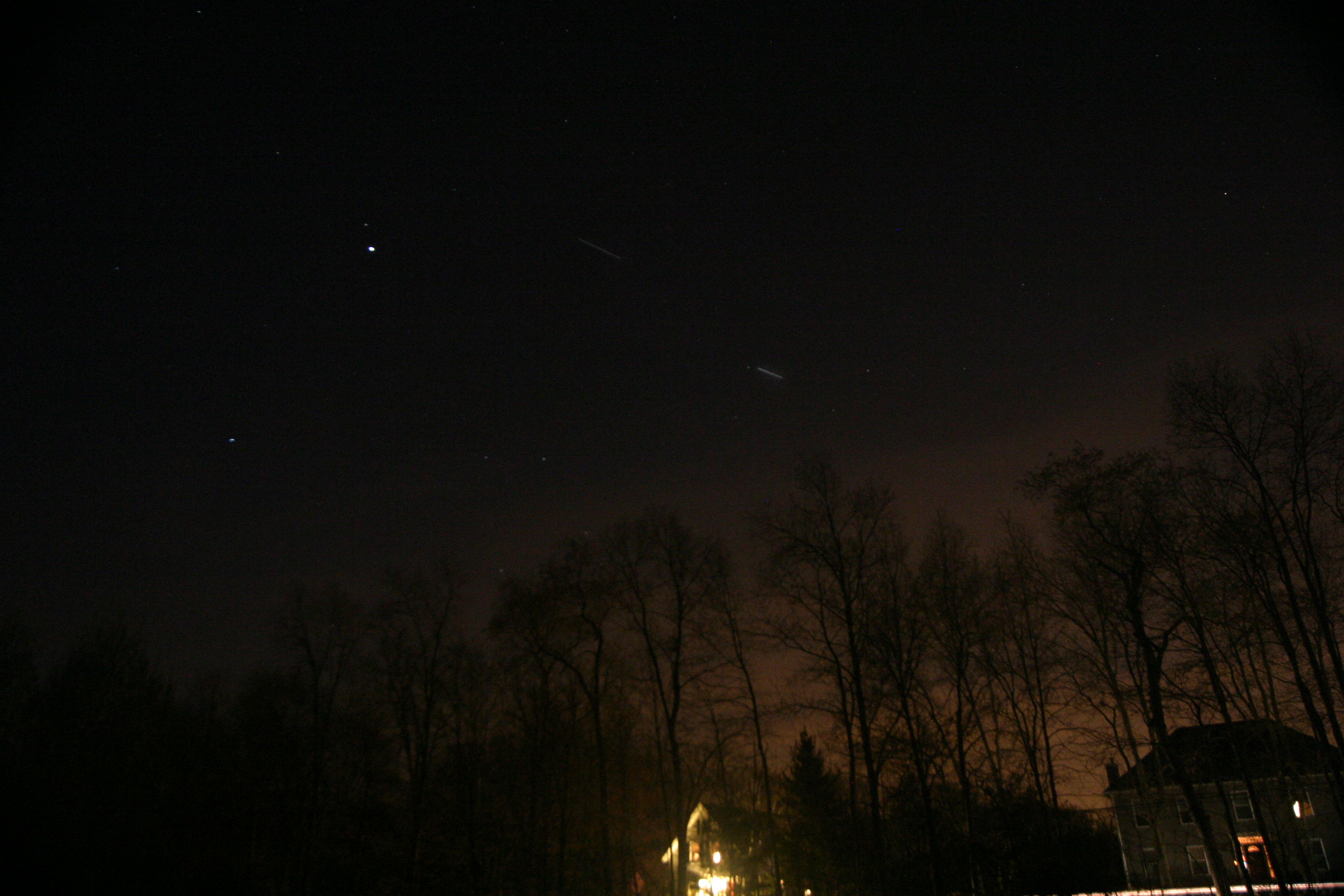 Just coming up on Jupiter as it heads NE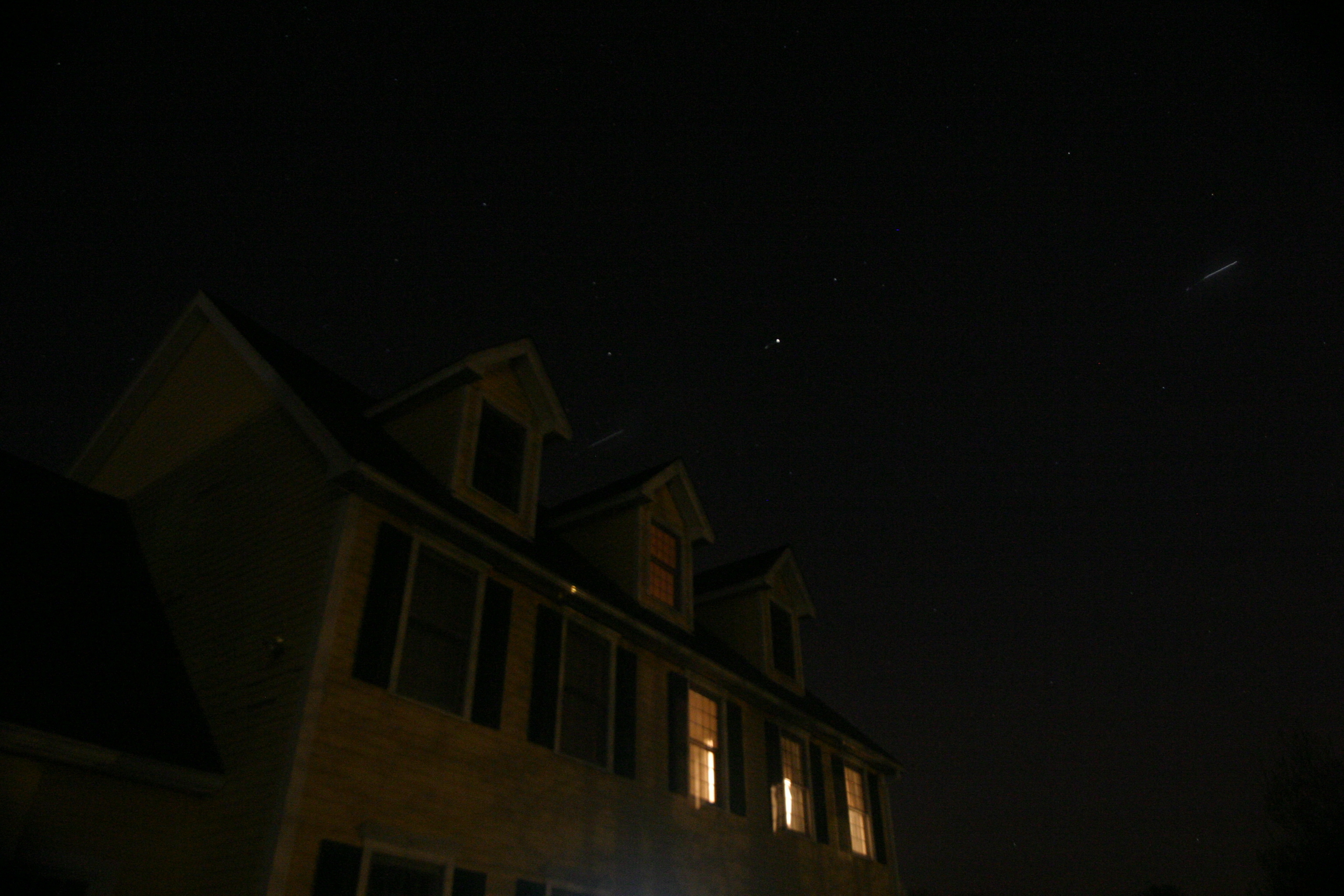 further north, approaching our house

Finally: A short video taken using just a SONY DRV900 miniDV video camera of the Titan IV launch: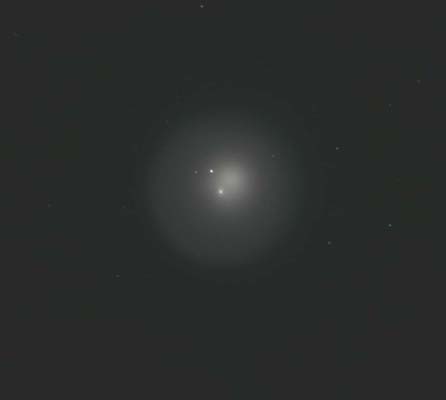 Comet Holmes Oct. 2007 Canon 10D through 6" f9 AP refractor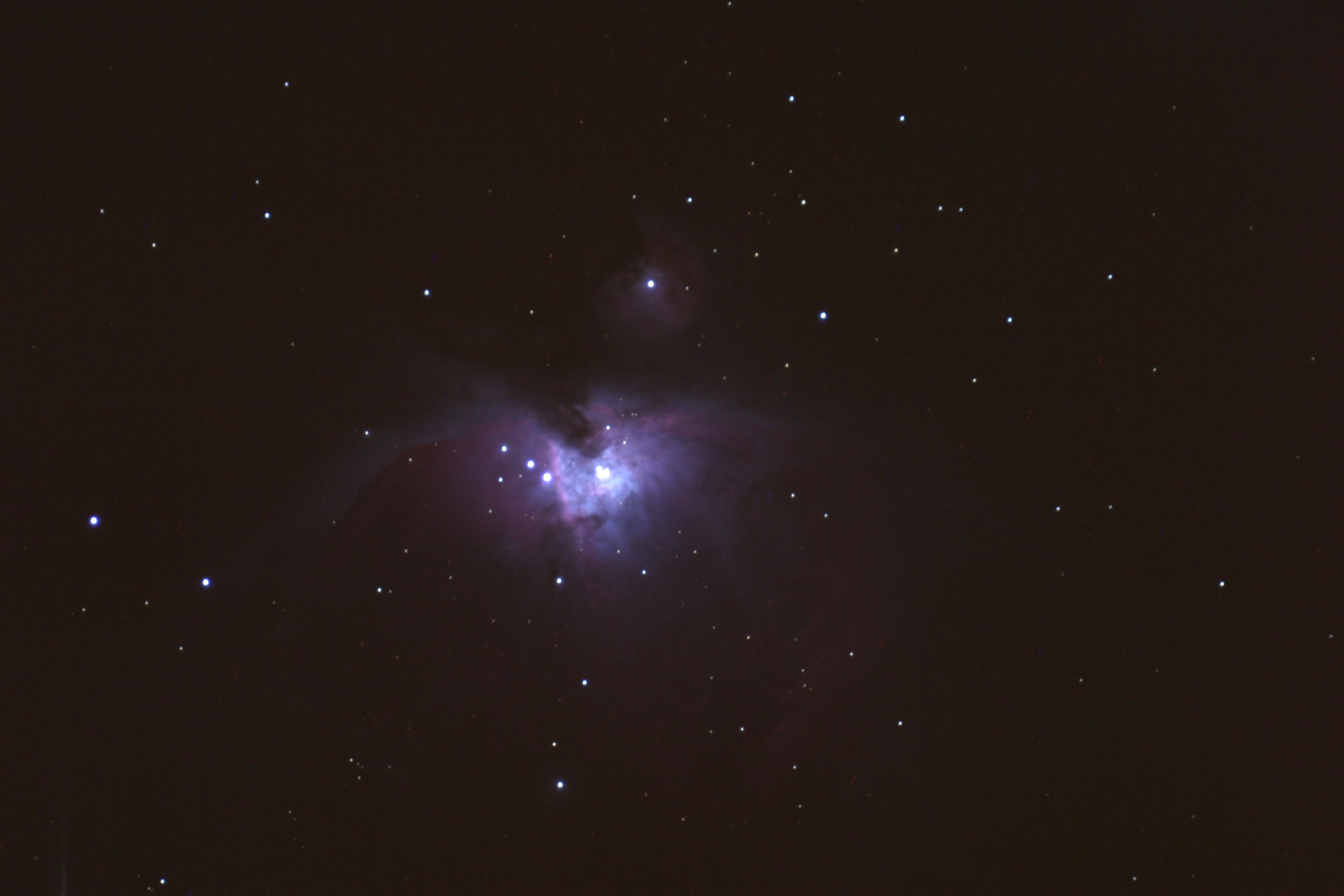 M42 Orion Nebula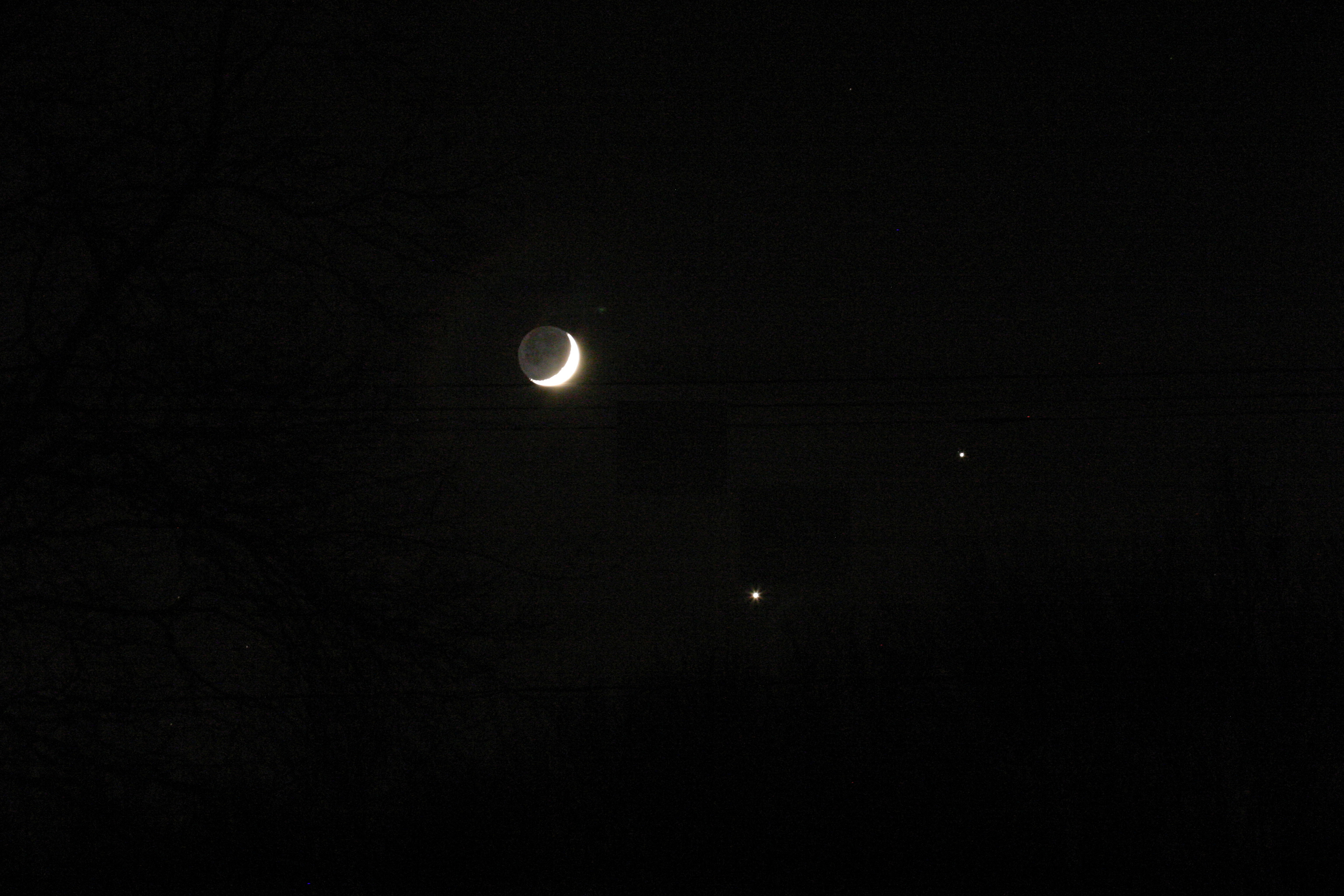 Moon, Jupiter and Venus Dec. 2008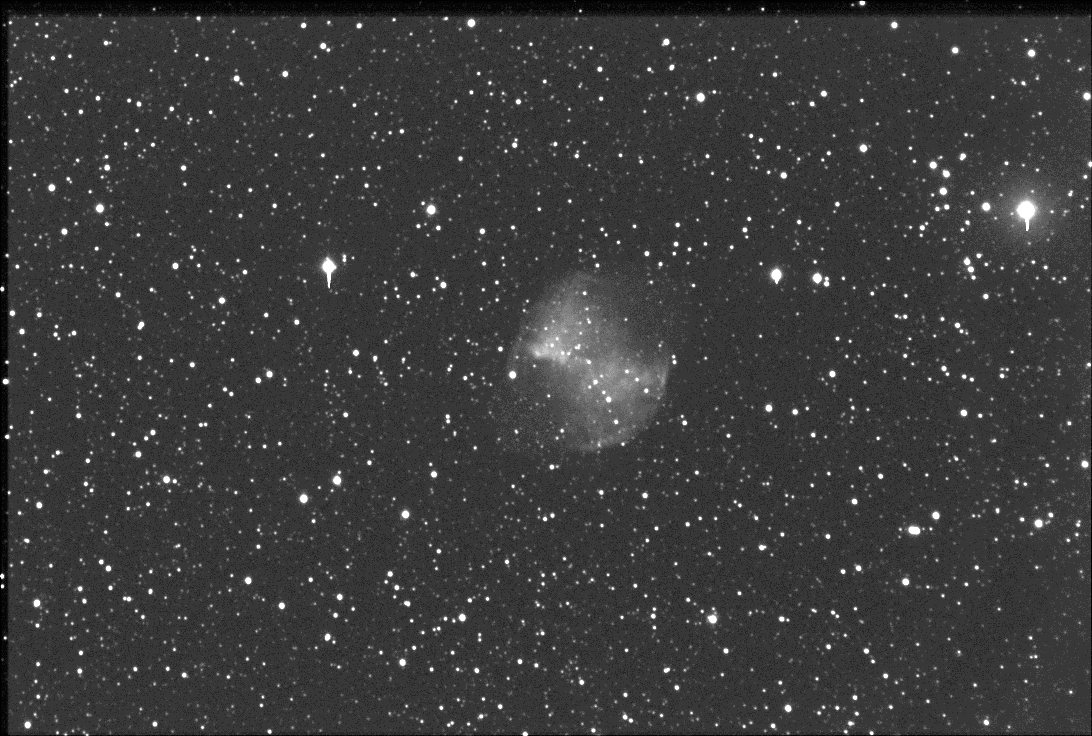 Dumbell Nebula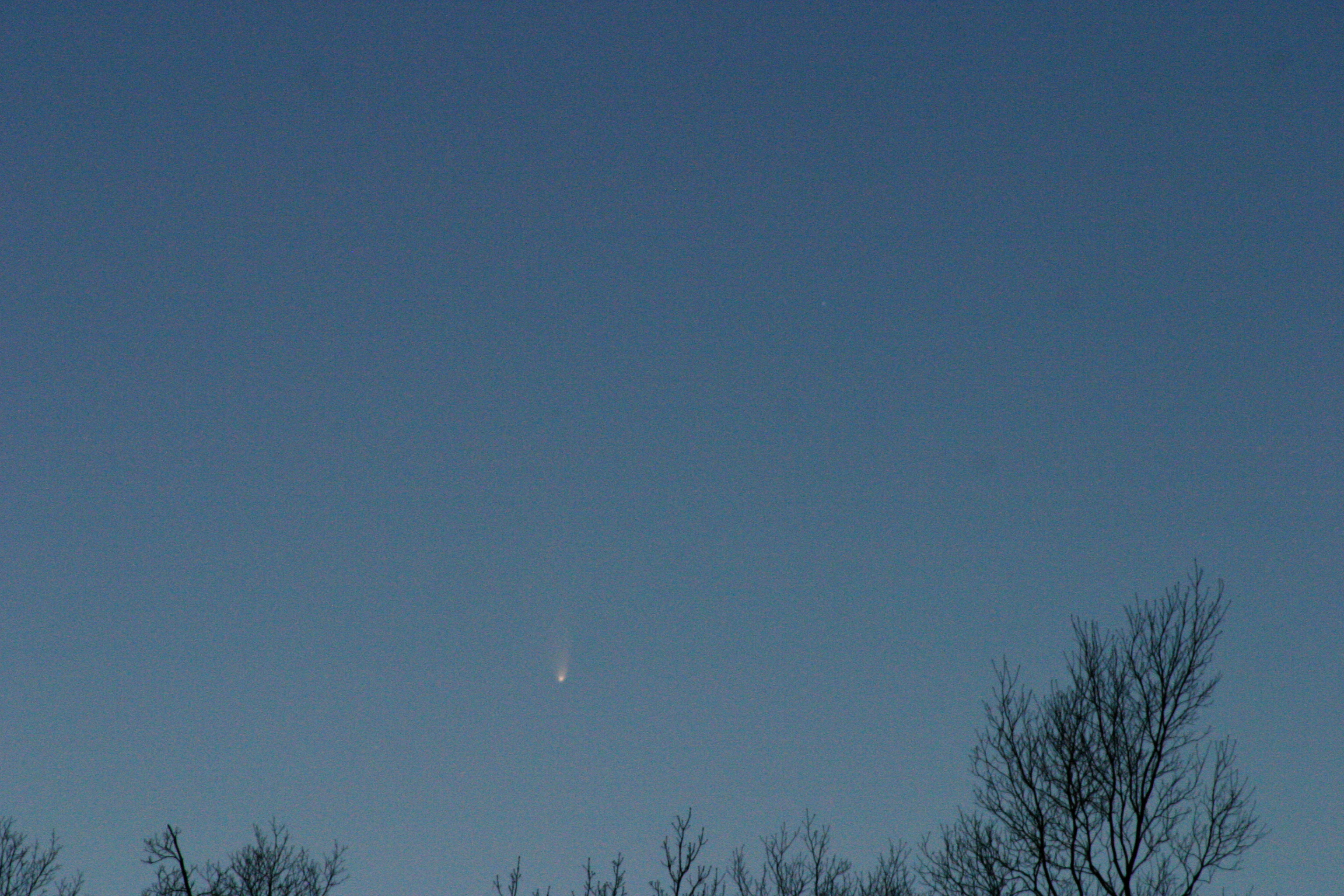 Comet Panstarrs 2013 Canon 10D on tripod ~70mm fl f4 ( 70 - 200 L zoom)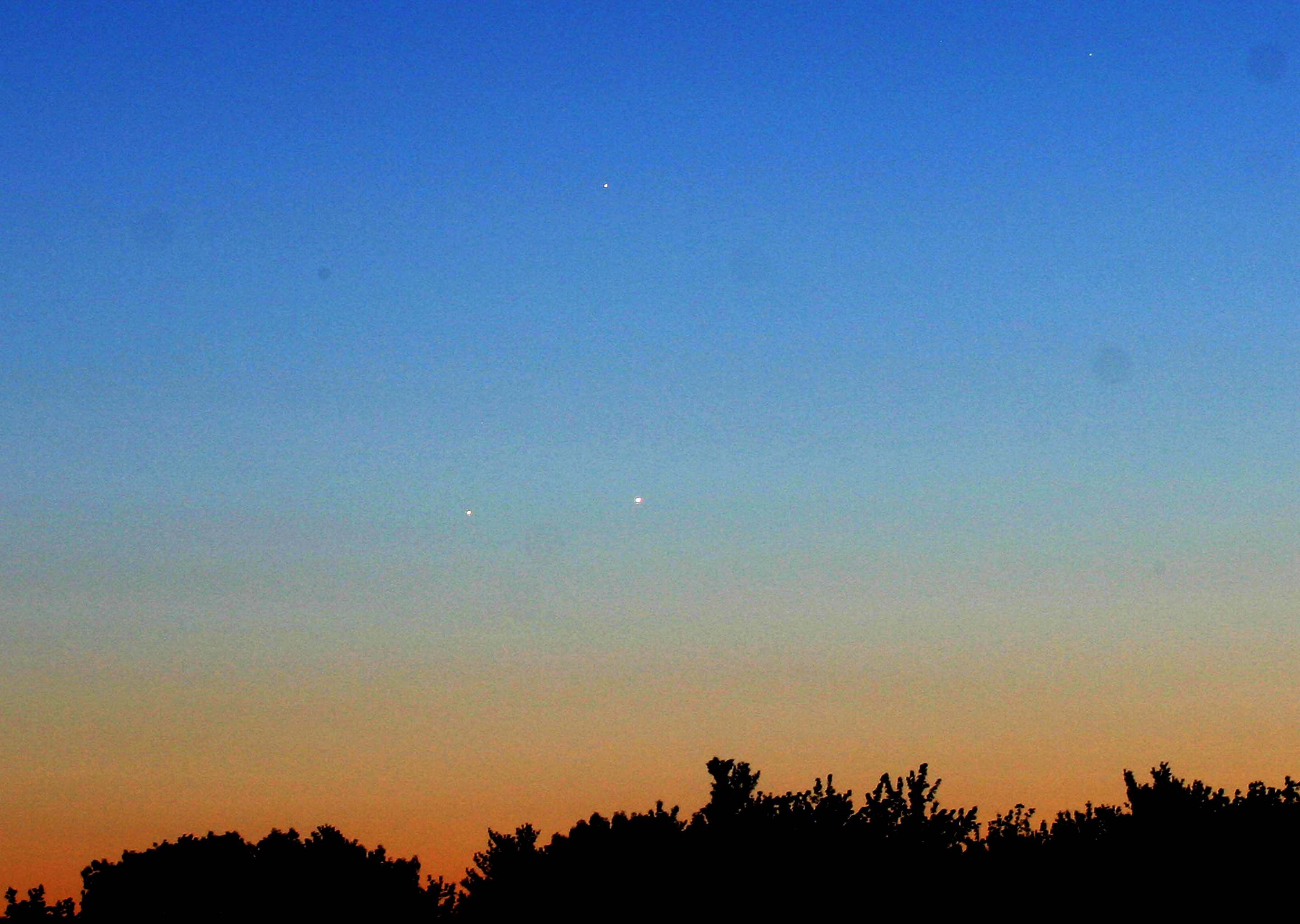 Mercury, Venus and Jupiter conjunction over Goudreault's Farm, Plaistow NH Canon 10D 2sec exp f4
Home | About Me | Astronomy St. John | Signs of St. John | Sweet Hill Obs. | Queen's Telescope | Garden Telescope & RW Porter items | Greenview Telescope | James Q. Gant Telescope | 1871 4" Clark | Roger Hayward | Addl. Instruments | Image Gallery | Radio Room | Feedback | Timberlane Tidbits
This site was last updated 06/12/13 Peter Bealo copyright 2006 - 2013